Living with Cancer is very costly. The treatment costs and aftercare are high, and since you may not be able to work as much as you did before Cancer or at all, it can be challenging to manage the expenses.
While most comprehensive health insurance policies cover standard cancer treatments, not all plans cover alternative therapies. Still, as more research is carried out in the field of complementary and alternative medicine, health insurance providers are including some of these treatments in their policies.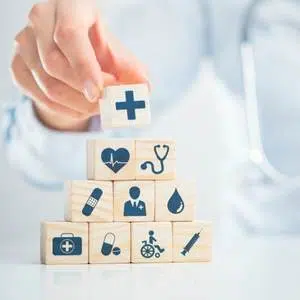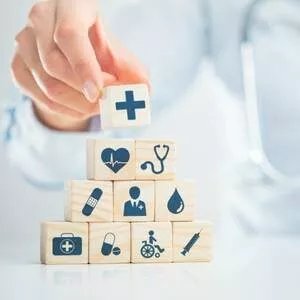 It's a misconception that you can't buy health insurance after you've been diagnosed with Cancer. The reality is that health insurance companies can't refuse you cover, nor can they charge you a higher monthly premium if you have a pre-existing condition or illness like Cancer. So, suppose you've been diagnosed with Cancer and need complementary and alternative medicine. In that case, shopping around for insurance plans that cover the treatments you are interested in is worthwhile. Your best option would be to look at online health insurance and compare what the various companies offer and their prices.
Common Complementary and Alternative Treatments Many Health Insurance Plans Cover
Before an insurance company covers an alternative or complementary treatment, extensive research has to be carried out, which proves that these methods help treat Cancer or relieve the symptoms. The treatment must also be effective, safe, and necessary for your condition to be covered.
Treatments that health insurance plans cover include:
Acupuncture is typically used as a complementary treatment with more standard treatments like surgery, radiation, and chemotherapy. It's offered at cancer centers to help patients with pain, nausea, lack of sleep, fatigue, depression, and anxiety. Some health insurance providers will cover acupuncture if the treatment is at a reputable cancer center and the therapist has a license to administer acupuncture if having a license is required in your state.
Chiropractic therapy is used to treat the side effects of Cancer, like pain and issues with mobility. It may also help with sleep disorders and is, therefore, also a complementary treatment. Many health insurance companies cover chiropractors, but there may be a co-payment or deductible depending on your plan. There may also be limits to how many treatments the policy will pay for, so it's best to double-check your cover.
Besides assisting cancer patients in feeling relaxed and less stressed, oncology massage is also effective for reducing pain, stress, and nausea and helping patients sleep better. There is a range of different types of oncology massages. Many health insurance companies cover some of the massages while others don't cover any.
The Fine Print
Before taking any complementary or alternative treatment, it's best to ensure that you are covered and be familiar with any out-of-pocket expenses like co-payments or deductibles.
Health insurance companies are more likely to pay for doctor-recommended treatments. Your doctor can write a letter stating why the alternative or complementary treatment is necessary and how it will help you manage the symptoms.
After a doctor has referred you, you must find out if you need pre-authorization or approval from your health insurance company before making an appointment for the treatment. It's necessary because some companies may only pay for treatments that have been approved, so missing this step may mean that you will have to pay for the treatment out of pocket.
Similar to other healthcare professionals, your health insurance company may only pay for the services of healthcare workers in their network. Before seeing a healthcare provider, find out if they are in your insurance company's network. Most of the time, it's easier to use the healthcare professional within the network to avoid issues at the time of claim.
Lastly, some alternative healthcare centers may not accept insurance even if your insurance provider covers their treatments. In this case, you will have to pay cash for the treatment and then claim the money back from your insurance provider. After receiving your claim, the insurance company will reimburse you for the amount they cover.
References