Hyperthermia For Cancer
Hyperthermia is a heat treatment that targets abnormal cells and pathogens by raising the temperature of the entire body, simulating a fever.
Local Hyperthermia is a treatment in which the heat is applied to a small area, such as a tumor site.
Whole-Body Hyperthermia is a heat treatment used to treat metastatic cancer that has spread throughout the body.
How Does Hyperthermia Kill Cancer?

Cancerous tissues are extremely susceptible to heat. Research has shown that high temperatures can damage and kill cancer cells, usually with zero or minimal injury to normal tissues.
Heat can destroy cell membranes, effectively killing the cell. Heat also changes the tumors' microenvironment, making them more vulnerable to agents like high dosage vitamin C.
Whole Body Hyperthermia, the Simple Breakdown: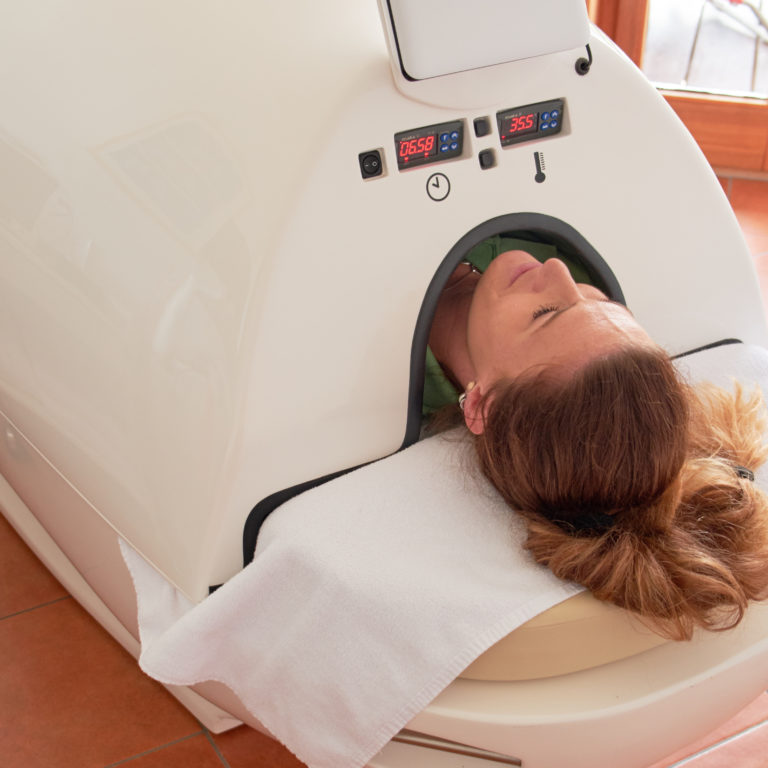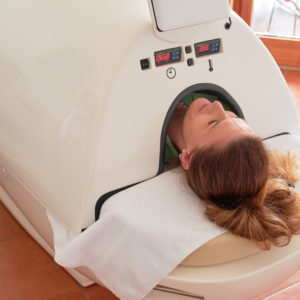 The patient lies down in a hyperthermia machine – which is a dome-shaped bed.




The head area is kept outside the chamber, protecting it from the heat, and oxygen is delivered to the patient through a nasal cannula.
The machine is set to a temperature that will raise the patient's body heat to simulate a fever. (Usually between

102º-104º Fahrenheit.)
When the fever is simulated, the natural immune response kicks in and activates.
This protocol is usually done every other day in conjunction with other protocols, depending on the patient and what the doctor prescribes.
Local Hyperthermia, the Simple Breakdown: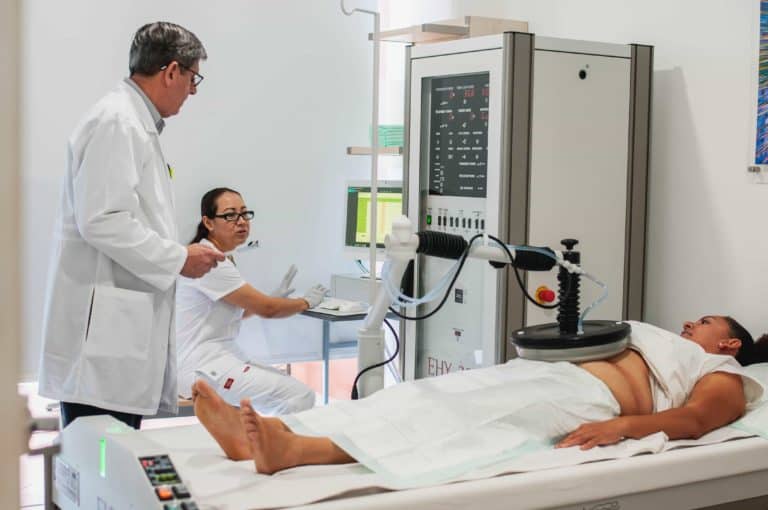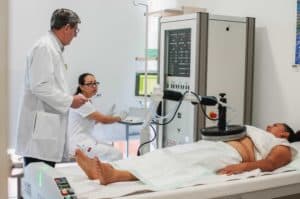 Local Hyperthermia functions similarly to Whole Body Hyperthermia, but instead of lying down in a machine, heat is applied to a small area, such as a tumor. The heat can be applied using different types of energy.
Local hyperthermia can be done in three different ways:
Externally

: This method is used to treat tumors that are in or just below the skin by placing applicators around or near the tumor region. It focuses on the tumor itself and emits energy to raise its temperature.





Intraluminal or Endocavitary:

These approaches are used to treat tumors within or near body cavities, such as the esophagus or rectum. Probes are placed inside the cavity and inserted directly into the tumor to deliver energy and heat the area.
Interstitially:

This method is used to treat tumors deep within the body, such as brain tumors. This process allows the tumor to be heated to higher temperatures than external techniques and is done under anesthesia as probes or needles are inserted into the tumor.
Below, Dr. Hossami (from Verita Life Thailand) explains the two types of hyperthermia in detail, explains how they differ, and how they both can aid in the fight against cancer in either a specific location or across the body.
Hyperthermia in Conjunction with Conventional Treatments:
Hyperthermia can be combined with conventional treatments such as radiation therapy and chemotherapy. Hyperthermia may make some cancer cells more sensitive to radiation or harm other cancer cells that radiation itself cannot damage.
When Hyperthermia and radiation therapy are combined, they are often given within an hour of each other. Hyperthermia can also enhance the effects of certain anticancer drugs.
Did You Know?
Hyperthermia as a method of treating cancer

has a long history

. The first known use of heat treatment was carried out in Egypt around 1700 B.C. for the treatment of breast cancer!
The first paper on hyperthermia was

published in 1866

by a German surgeon named Carl D. W. Busch, and throughout the next half-century,

accounts

from doctors across Europe showed great success in treating their cancer patients with heat treatments.




After 1950, the modern period of hyperthermia development as a treatment had taken off, and the rest, as they say, is history.





Thousands of patients around the world have benefitted from hyperthermia treatments in their fight against cancer.