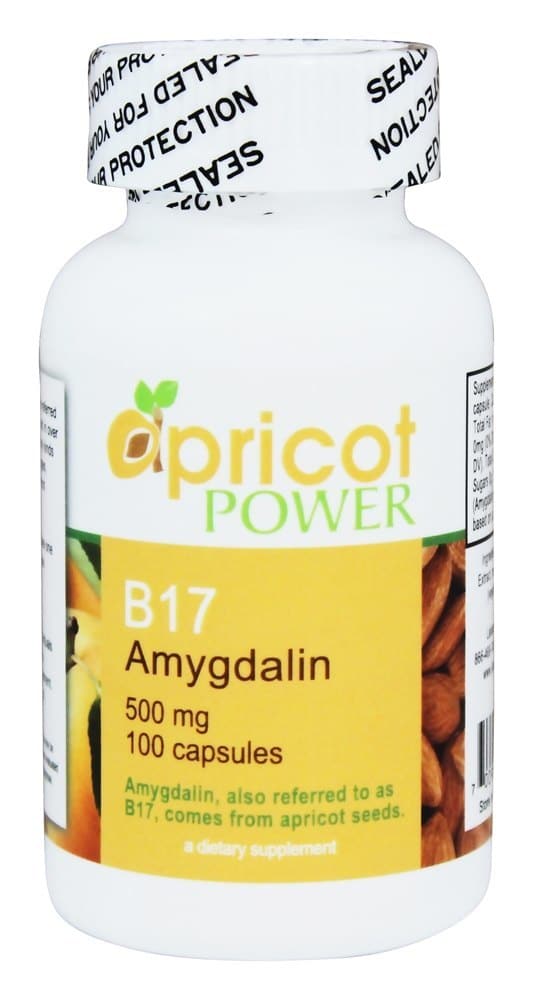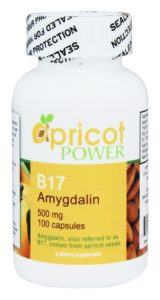 Vitamin B17 (also referred to as amygdalin or laetrile) is a natural substance that is typically sourced from apricot kernels and bitter almonds. Amygdalin has been used for decades by cancer patients as an alternative cancer treatment. When taken in by the body, B17 creates a type of cyanide that directly harms cancer cells.
Due to concerns about cyanide poisoning, the use of vitamin B17 for cancer treatment was banned in the United States. However, some patients still use vitamin B17 as part of their home protocol, as it is still available, mainly through the consumption of seeds from fruits such as peaches and bitter almonds.
In alternative healthcare practices, some practitioners administer vitamin B17 orally as a pill or in intravenous (IV) form. It is important to note that
"There is no evidence that purified amygdalin, administered in "therapeutic" dosage, causes toxicity" (2016).
Is Vitamin B17 Legal in the United States?
Originally, amygdalin (also called Purasin, Nitriloside, and B17) was a very popular cancer treatment in the United States. This alternative treatment was supported by many case studies that described the anti-tumor effects of amygdalin.
For example, Benzaldehyde, a breakdown product of laetrile, was tested for anticancer activity in patients with advanced cancer who had failed standard therapy. The results, published by the National Cancer Institute, were highly positive. Overall, 55% of patients showed an objective response (complete or partial remission), with an additional 37% of patients remaining stable and only 7% showing disease progression. Notably, no toxicity was associated with the treatment, and responses persisted as long as treatment was continued.
Despite these findings, amygdalin (laetrile) was banned in many American states in the 1980s, and it was deemed ineffective and potentially poisonous.
Vitamin B17 and Cancer Treatment:  Recent Supporting Evidence 

Even though the ban on the usage of Vitamin b17 has been in effect for many years, it has recently resurfaced, coming to the attention of both scientists and patients. The results of recent in-vitro studies are promising, and positive results are beginning to pile up.

The following examples were all published recently (2019):
"Our findings suggest that amygdalin might have an anti-cancer effect due to the various gene expressions in A549, MCF7, and AGS human cancer cells, showing its potential as a natural therapeutic anticancer drug."
Breast Cancer
and Amygdalin: 
"The results suggest that amygdalin may be a valuable candidate for the treatment of breast cancer, especially in HER2 positive cells."
"These data support a mechanism of amygdalin antitumor action against breast cancer cells."
Prostate Cancer
and Amygdalin: 
"Exposing certain prostate cancer cells to amygdalin might inhibit metastatic spread promoted by this particular integrin."
Oral Cancer and Amygdalin:
"Extracts of amygdalin from almonds and apricots were effective as an antiproliferative agent which caused apoptosis in oral cancer cell line."
Buy B17 Now! (Laboratory Tested )>>
Vitamin B17 Side Effects
There have been reports suggesting possible toxic side effects associated with vitamin B17. However, toxicity has mainly been observed when vitamin B17 is administered orally. Symptoms such as dizziness, headache, nausea, and vomiting, which are similar to cyanide poisoning, have been recorded.
The route of administration of vitamin B17 appears to be associated with toxic side effects. When administered intravenously, vitamin B17 does not show toxicity: "There is also no evidence that purified amygdalin, administered in "therapeutic" dosage, causes toxicity." (2016).
Other Reported Vitamin B17 Benefits
Serves as an antioxidant, working with vitamins A, C, and E to eliminate toxic cells.

Alleviates pain associated with arthritis and other inflammatory diseases.

Improves the immune system by boosting the body's white blood cell count.

Reduces high blood pressure, helping to prevent hypertension.
What Foods Are High in Vitamin B17?
Some vitamin B17 foods you can add to your diet: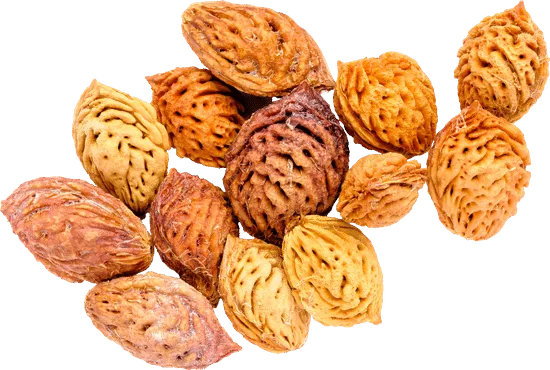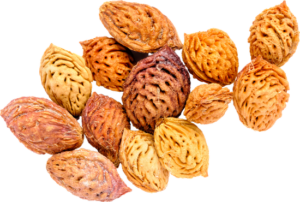 Apricot kernels or other pits of fruits such as pears, apples, cherries, and plums.
 Raw nuts – specifically, bitter almonds.
Seeds of buckwheat, and flaxseeds.
Vegetables such as lima beans, carrots, and bean sprouts.
FAQ
What does vitamin B17 do for your body?
B17 may enhance immunity, reduce pain, and lower blood pressure. The term "vitamin B17" refers to the substance amygdalin. 
 In what food is vitamin B17 found?
The pits and seeds of apricots, Peaches, Papayas and apples, Fresh almonds, Butter beans, butter beans, and mung beans, Clover Sorghum Carrots, Bean sprouts, Nuts, Celery, Flaxseed
Can you buy B17 in the US?
B17 is available from online retailers in the U.S. However, it is not FDA approved for any use or considered a safe product to use according to the FDA.
Is there a vitamin B17 deficiency?
There is no recognized deficiency of vitamin B17, as it is not officially recognized as a vitamin by the scientific and medical communities. Vitamin B17, also known as amygdalin or laetrile, is not considered an essential nutrient that is required for normal physiological function in humans.
Does B complex have B17?
There are eight B vitamins that makeup vitamin B complex:
B1 (thiamine), B2 (riboflavin), B3 (niacin), B5 (pantothenic acid), B6 (pyridoxine), B7 (biotin), B9 (folic acid), B12 (cobalamin).
These necessary vitamins all support overall bodily function. However, B17 is not present in the B complex.