Traveling to Tijuana for medical tourism can be a daunting experience. But with the right preparation and knowledge, it can be a life-changing part of your healing journey.
Most of the alternative health clinics in Tijuana are clustered in the medical district, very close to the border with San Diego. The medical district comprises numerous hospitals and clinics specializing in medical care and health-related services. It is known as the Zona Rio Medical District and is located near the river of the same name. The area is home to many of the region's top medical institutions and is considered one of the best in Latin America.
Step 1: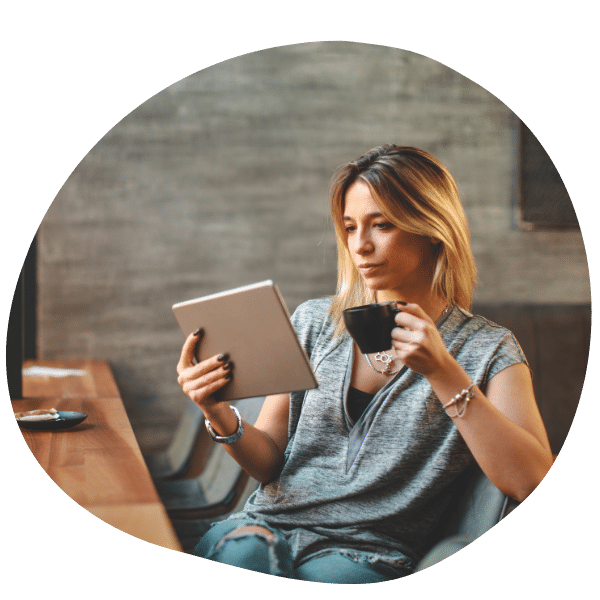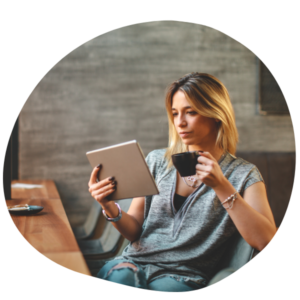 Research your treatment options
Before crossing the border, it is important to thoroughly research the medical services that you plan to receive in order to ensure you have chosen a reputable treatment center. Look for centers that are accredited and have a good reputation for providing high-quality care. You can start by checking out some of the verified options here. Be sure to read reviews and compare treatment plans and prices to make sure you are getting the best care for the best price. You may also want to reach out to other patients who have received treatment in Tijuana for recommendations.
You will also need to explore the cost of cancer treatments in Tijuana, including the treatment fees, medications, and other associated costs. 
Heal Navigator offers a professional and friendly service to assist you in finding some clinic options and discussing their costs and aftercare programs, as well as connecting you with a doctor for consultation. You can schedule this free call with an advisor here>>  
Step 2:
Understand Regulatory Requirements
Before crossing the border, make sure you have all the necessary documents to enter Mexico. American citizens will need a valid passport OR – a valid ID, such as a driver's license, and proof of citizenship, such as a birth certificate or passport card.
Currently, there is no requirement for a COVID-19 vaccine when crossing from San Diego to Tijuana. We recommend checking with your airline as you prepare to leave for the most up-to-date vaccine regulations. 
Step 3:
Plan for Travel and Accommodation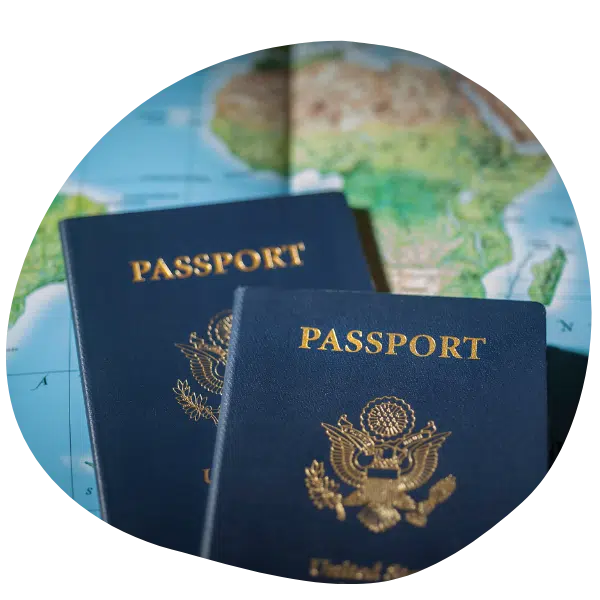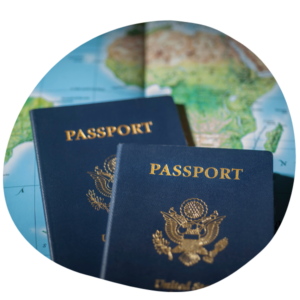 Flights
Generally, flying to San Diego Airport (SAN) is the more affordable option, as there are direct flights from many US cities. However, if you are flying with an airline that does not have a direct flight from your city to SAN, flying to Tijuana International Airport (TIJ) may be the better option.
Ground Transportation
While there are public transportation options between San Diego and Tijuana, you may want to consider taking a private shuttle to make the journey easier and more comfortable. Most clinics offer a driver that can pick you up from San Diego airport and help you cross easily into Tijuana.
Medical Lane 
When crossing between San Diego and Tijuana, there is a  medical lane reserved for individuals who have medical appointments, treatments, or other healthcare-related reasons for crossing the border. Your driver from the clinic will have a special card that will allow you to use this expedited service.
It's important to note that specific procedures and requirements may vary, so it's advisable to check the latest information from the U.S. Customs and Border Protection (CBP) or relevant authorities regarding the use of the medical lane and any necessary documentation or restrictions before planning your travel.
Here we're breezing through e medical lane:
Accommodations
Many clinics have an in-patient option that enables you to stay at the clinic in a private ensuite room. Outpatient clinics can help you make all the necessary arrangements to stay at a nearby hotel or an apartment if you prefer to have your own kitchen. In this case, the clinic will usually have a driver that can pick you up in the morning to bring you to the clinic and drop you off at the end of the day. 
Consider Support System
Traveling for cancer treatments can be emotionally and physically challenging. Most clinics encourage you to bring a companion or support person with you to provide emotional support and assistance during your trip. Check with your individual clinic regarding companion accommodations, pricing, necessary documents, etc. 
Step 4:
Once you have arrived in Mexico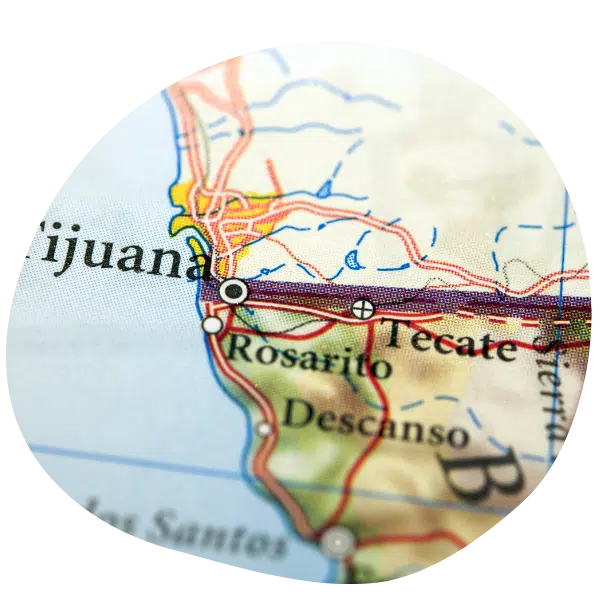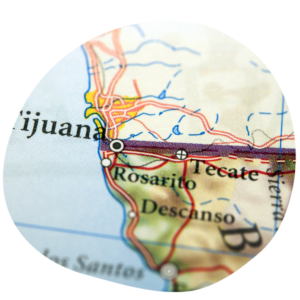 Communication 
It is best to get a prepaid SIM card from a Mexican carrier such as Telcel or Movistar. This will allow you to have access to data and phone calls while you are in Tijuana.
Language
The official language of Tijuana is Spanish. However, many locals also speak English due to its close proximity to the United States. In the clinics, all doctors and most staff members speak fluent English.
Getting Around
The best way to travel within Tijuana is by taxi/ Uber, bus, or car. 
Taxis are the most convenient way to get around. The most popular car service in Tijuana is Uber. 
If you have a car, you can easily drive around Tijuana to get to your destination.
Food and Drink
Water 
Despite the presence of some pollutants, Tijuana's tap water is generally safe to drink. However, it's best to err on the side of caution and opt for boiled or bottled water.
Meals
As diet is an important part of the protocol at many of the clinics, many clinics will provide food. In-patient clinics offer three meals a day, as well as juices and snacks. Many outpatient clinics offer at least breakfast and lunch as well as juices. From our experience and speaking with patients, the food is healthy, nutritious, and, most importantly – delicious! If you are traveling with a companion, check with your clinic for food options for them. 
Outside of the clinic cafeterias, the cuisine in Tijuana is a mix of traditional Mexican dishes and modern fusion cuisine. Street food is popular in the city with stands selling tacos, quesadillas, and other Mexican staples. Plenty of restaurants also serve traditional Mexican dishes and dishes inspired by different cultures, such as Japanese, French, and Italian. It is easy to find a top-rated restaurant using google maps.

Restaurants 
Some restaurants we enjoyed in Tijuana are:
Lorenza Restaurant: Lorenza Restaurant provided us with top-notch, high-quality service during our visit. We savored various items from the menu and every bite was exceptional. The pricing was reasonable considering the quality of the food and service.

Villa Marina Restaurante: We stopped by Villa Marina Restaurante for a quick lunch and were delighted by their ceviche. It was fresh and flavorful, leaving us satisfied with our choice.

SAVERIOS Restaurant: SAVERIOS Restaurant was another dining spot we visited. While there, we had a great dining experience and enjoyed the delicious food they served.

We highly recommend Tacos El Frank – also known as the taco factory for street tacos. These tacos are prepared fresh and made to order. Despite the restaurant being often busy, it doesn't detract from the wonderful experience of enjoying their flavorful tacos.
Tijuana offers a wide range of health-conscious dining options. Some of our favorites include El Yogurt Place, Inspiración 9, and Alma Verde. These establishments provide delicious and nutritious choices to satisfy health-conscious individuals.
Organic Groceries
Some patients choose to get an apartment so they can use the kitchen for cooking their meals.  
Organic produce can be obtained at Costco in bulk. Some people will also shop at Whole Foods in San Diego before crossing the border. Tijuana also has many smaller markets that offer a selection of organic produce and grocery items, some that we've found during our visits are: Sano y Punto Mercado Orgánico, Mercado Organico Tlali, Healthy Mercado Orgánico, Teresita's Natural Food Store and Vive Orgánico.
Free Time/ Excursion 
Two places we enjoyed on our last trip to TJ: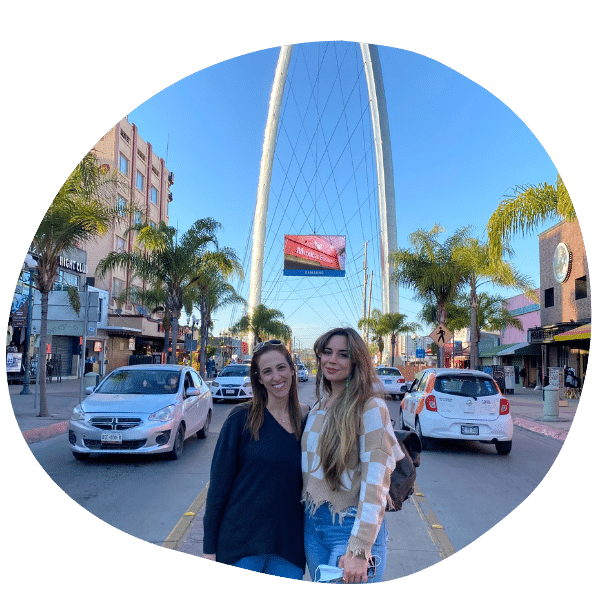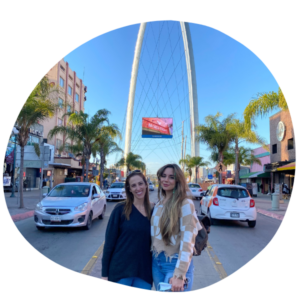 "Avenida Revolución" is the main tourist street in Tijuana. You can take a leisurely stroll along the avenue and immerse yourself in the vibrant atmosphere. You'll find shops, restaurants, bars, and some street performers. The Avenida starts just by the iconic Arch of Tijuana.

"Valle de Guadalupe" is just 1.5 hours south of Tijuana, considered the Napa Valley of Mexico. Here you can enjoy the Wineries and Vineyards in the beauty of nature surrounding them. This makes a great day trip.
Money
The Mexican peso is the official currency of Mexico. However, U.S. dollars are also widely accepted and can be used at a fair exchange rate in most places. Credit cards are also accepted in many places. You can find numerous ATMs that accept cards from most major international banks. It is important to remember that most ATMs in Mexico charge a fee for withdrawals.
***
Benefit From Our Firsthand Experience!
Our team of advisors has personally visited many clinics in Tijuana and witnessed their expertise in alternative treatments. Ask us anything – Speak with an Advisor (Free)>>