What is Hyperbaric (Oxygen) Therapy?
Hyperbaric oxygen therapy (HBO or HBOT) is a treatment that boosts the amount of oxygen in the body. The oxygen therapy procedure allows oxygen-rich blood to reach all body cells.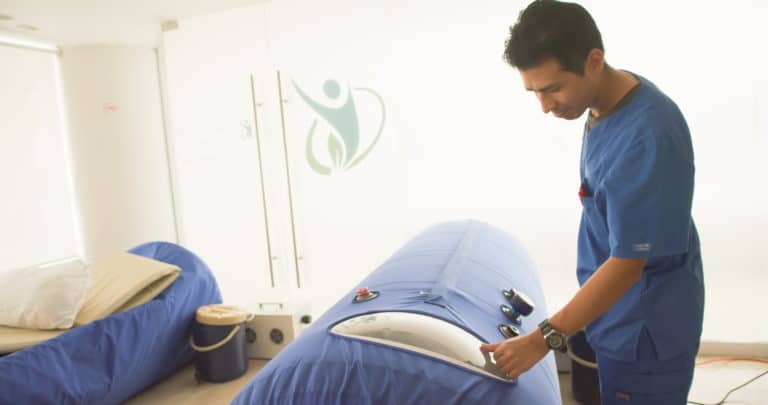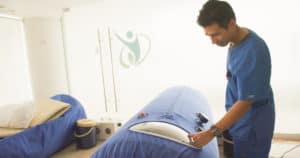 All the cells, including cancer cells, require oxygen to survive. On the other hand, tumors in the body frequently overrun their oxygen supply. Instead of dying because they don't have enough oxygen, some cancer cells grow and even fight treatment. Oxygen therapy can help make cancer cells easier to eliminate by flooding the system with concentrated oxygen in the bloodstream, and therapies like chemotherapy and radiation can also activate the healing process in the body.
Main benefits of Hyperbaric Chamber:
Reduces inflammation in the bones 

Correcting the metabolism of cancer-affected cells 

Energizing the mitochondria in the cells to create a better cellular function

Release of occurring molecules, like stem cells which boost the healing process 

Boosts the performance of white blood cells to prevent infection and kill bacteria

Reduces pressure, swelling, or pain in the cancer site
What are Hyperbaric Chamber Side Effects?
Side effects or symptoms of HBOT include fatigue and lightheadedness
Severe side effects (lung failure, fluid buildup, seizures, and oxygen poisoning) may occur if the therapy lasts no more than two hours, Or if the chamber's pressure is three times lower than the atmospheric pressure
How is Hyperbaric Chamber Therapy Done?
The oxygen chamber takes up to two hours to complete. Patients are placed in a clear plastic tube or a chamber, and the air pressure in the surrounding space gradually increases. 
This procedure is painless; however, patients may get a brief sensation of fullness in the ears, similar to that experienced while flying or changing elevation. One can relieve the discomfort by swallowing or yawning if this response is experienced. Patients can resume regular activity after treatment but may feel tired or hungry.
In the video below, Dr. Nick Restifo, a senior investigator in NCI's Center for Cancer Research, discusses his recently published study finding that oxygen, a molecule necessary for life, paradoxically aids cancer metastasis to the lung by impairing cancer-killing immune cells.