About Klinik Im LEBEN
Located in Greiz, Germany,  Klinik Im LEBEN  marries traditional medical practices with the best in complementary and holistic medicine.
Founded in 1998 by Prof. Dr. med. Uwe R.M. Reuter, our clinic has become a globally recognized center for natural integrative medicine, cherished for its welcoming ambiance and professional care.
We adopt a holistic approach, integrating body, mind, and soul into our treatments. Our "Importance, Levels and Steps" methodology ensures we provide the most pertinent and effective therapy at every stage of the healing process.
We focus on personalized care that acknowledges the interconnectedness of chronic conditions, tailoring treatments to address all aspects of our patients' health.
Our BioCheck is the cornerstone of each therapy plan, a comprehensive diagnostic tool that delves into the biochemical, mental/energetic, and informational layers of health:
Biochemical Body Level: We utilize Buffer Capacity Analysis, dark field microscopy for live blood analysis, and personalized diet consultations to balance the body's acid-alkaline levels, bolster the immune system, and optimize daily nutrition.
Mental/Soul Energetic Level: Techniques like Computer Regulation Thermography and Electro Acupuncture according to Dr. Voll assess the body's self-regulation capabilities and internal defenses.
Information Mind Level: Anamnesis, Kinesiology, and advanced Quantec® analysis are employed to foster self-awareness and identify areas for health improvement.
Our treatments are especially noted in Integrative Natural Cancer Medicine and Immunotherapy for Cancer, where we offer innovative therapies such as whole-body hyperthermia, Deep Local Hyperthermia (Oncothermia), and Electro Cancer Therapy (ECT Therapy). These treatments, often combined with nutritional support, aim to stimulate the immune system, target cancer cells, and manage pain, providing comprehensive care tailored to each patient's unique needs.
At Klinik im LEBEN, we're committed to crafting a therapeutic journey that's as individual as you are, designed to yield long-term, cost-effective health outcomes.
Contact the Clinic
Contact
Simply leave your contact details here, and we'll reach out within 24 hours with more information about our program.
Take a Look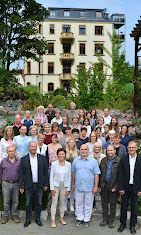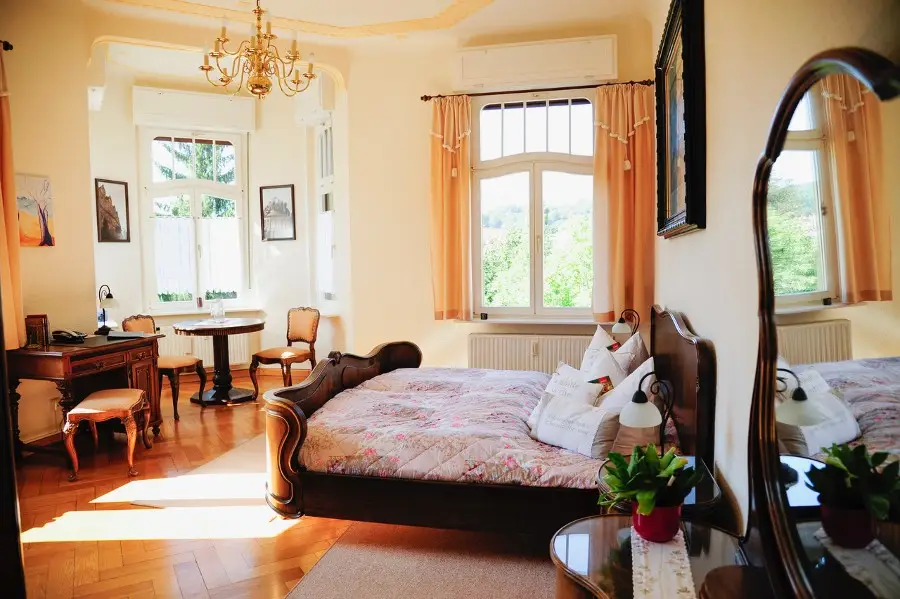 Meet the Doctors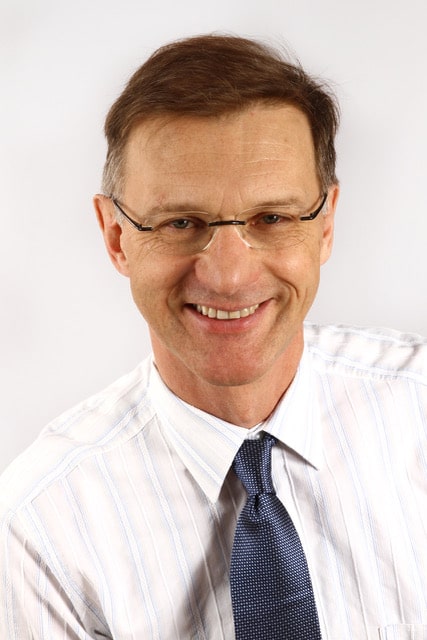 Prof. Dr. med. Uwe Rudolf Max Reuter
Head Physician and Medical Director of Klinik im LEBEN, was born in 1961. He is married and paterfamilias. 
Prof. Dr. Reuter has studied in the 80th at the University of Greifswald and graduated in 1986 with "summa cum laude", receive of approbation.
Until 1993 he further trained as orthopedic and trauma surgery specialist at the hospitals in Löbau, Zwickau, Munich and Jena/Eisenberg.
Professional Career
From 1993 until now he is working in own private outpatient department at Greiz with focus for chirotherapy, acupuncture, neural therapy, homeopathy and specific pain treatments.
From 1999 until now he is working as Medical Director and Head Physician at the hospital Klinik im LEBEN.
From 1993 until now he is also the Head of further education for homeopathy in Thuringia and the Head of German Society of pain medicine in Thuringia.
Prof. Dr. Reuter has a professorship on the Hochschule Anhalt, University of Applied Sciences, in the field of naturopathy and he is co-founder of the working group in LIFE, which combines clinical, research-related, communicative and educational aspects, and chairman of the Health Foundation.
Further education diploma
Diagnostics and Therapy after F.X. MAYR (2000) and Integrative Biological Cancer Medicine (2001)

"Master of Acupuncture" (2001) and "Expert of Neural therapy" (1994) admitted by the expert associations DGfAN e.V. 

Inaugurator of the procaine alkaline infusion and thermosalt therapy (1997)

Considerable publications in journals, textbooks and as co-author in German and English

Regular participation on international congresses and seminars as speaker, lecturer at Hochschule Anhalt 
The particular focuses and interests of Prof. Dr. Reuter:
Promotion of whole-body medicine in all fields and its integration in our society as the really healing medicine

Give people greater knowledge and understanding about ourselves

Help to understand, that everything is connected with everything and to be more aware

Make understandable and clarify, that health has to do with energy and information

Give information, that the soul emerges as a body of energy, which can be easily measured and treated though electric and electromagnetic methods
Show more
General Information
Address
Grünrathstraße 1, 07973 Greiz, Germany
Spoken Languages
Facility

In Patient

Outpatient
Learn more about the clinic
Welcome to Im Leben Clinic
Contact
Simply leave your contact details here, and we'll reach out within 24 hours with more information about our program.